Do you suffer from your alcohol drinking problem? Get sober!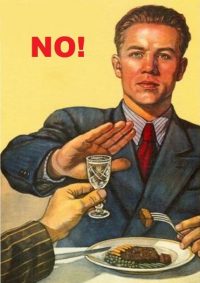 Of course, if you need help you can visit your medical doctor and learn about your therapy choices. Your doc will call you "an alcoholic" and probably refer you to a psychiatrist. Then they can send you to a rehab center. But you also have a choice to get sober with hypnosis in Brooklyn!
Let me ask you please. Do you really think that alcoholism is an illness? According to neuroscientist Marc Lewis, Ph.D. alcoholism is not a disease. Read his book "The Biology of Desire: Why Addiction is Not a Disease". I just wonder why all medical doctors are not able to heal people with alcohol drinking problem? The answer is simple: alcoholism is not an illness.
If you really want to get sober, you can easily and quickly get sober with hypnosis in Brooklyn.
In one or several individual hypnosis sessions your desire to drink alcohol can be eliminated. As a result, you can get sober for as long as you wish. Please understand that hypnosis is not magic. You can't quit drinking alcohol with hypnosis if you don't really want to quit drinking alcohol. Only if you are ready and willing to quit drinking alcohol as soon as possible, you can and will get sober with hypnosis in Brooklyn!
Your brain is able to restore your own wellness with help of hypnotic suggestion.
Realize that you are a human being with a birthright to enjoy every moment of your life! You were born sober, weren't you? It is perfectly fine to get sober for the rest of your life. What do you want? To keep drinking or to quit drinking? I guess that keeping drinking is not a smart choice, right? You probably are suffering from your alcohol drinking problem. I am sure that your better choice is to quit drinking because you want to stop suffering, yes?
Are you interested in becoming a happy, healthy, and successful person who enjoy being sober?
If yes, you are welcome to call me for a FREE consultation over the phone. During 15-20 minutes consultation all your questions will be honestly answered by me personally. I will be happy to explain to you how you can get sober with hypnosis in Brooklyn, where my office is located.  After the consultation you can schedule your first appointment with me.
Here are the benefits of quitting drinking alcohol with my hypnotic approach:
No side effects
It is 100% Natural way to get sober
It is not a psychotherapy 
It is not a rehab center
It can help you relax and feel better quickly
It can help you eliminate your desire to drink alcohol
It can help you get sober easily and quickly
Do you want to get sober with hypnosis in Brooklyn?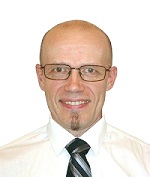 My name is Alexander Ivlev. As a certified hypnotist I can help you get sober with hypnosis in Brooklyn.
For a FREE consultation please call at (718) 921-2954
Copyright secured by Digiprove © 2018 Alexander Ivlev