Many scientists say that alcoholism is a not a disease, it's a nasty habit.

If you will visit your medical doctor and ask him or her to help you stop drinking alcohol, they probably will call you "an alcoholic" and give you the medication designed to reduce your desire to drink alcohol. Then if you want, you can go to a rehab center for detox and therapy. Such approach takes time and very often doesn't help at all. The medications for alcoholism treatment have harmful side effects. Do you still want to get sober?
Your alcohol drinking habit can be easily and quickly eliminated by hypnotic suggestion.
In one or several individual hypnosis sessions your desire to drink alcohol can be reduced or eliminated. No chemical pills needed. Your brain has ability to produce best natural medication for you. You can activate such ability by getting sober. To successfully get sober easily and quickly you have to be willing and be ready to stop drinking alcohol as soon as possible.
Are you willing and ready to stop drinking alcohol as soon as possible?
If yes, then you are welcome to call me for a FREE consultation over the phone. During the consultation all your questions regarding my service will be honestly answered by me personally. After the consultation, if you are ready, you can schedule your first appointment with me. You can have a same day appointment if it is available.
Here are benefits of getting sober with help of hypnosis:
No side effects
No chemical pills needed
It can help you relax and feel better during a session
It can help you reduce or eliminate your desire to drink alcohol
It is not a psychotherapy or 12 steps program
It is 100% natural way to get sober easily and quickly
You were born sober, right? Of course! Allow yourself to become sober again!
It is perfectly normal to enjoy being sober. Every human being has a birthright to be happy and successful! You can become sober and feel great every day. You don't have to suffer any longer from alcoholism, do you? Alcohol is a poison to your body. Take care of your body by getting sober 100% naturally.
Are you still interested in becoming a happy and successful person who enjoys being sober?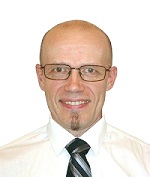 My name is Alexander Ivlev. As a certified hypnotist I can help you get sober easily and quickly.
For a FREE consultation please call at (718) 921-2954
Copyright secured by Digiprove © 2018 Alexander Ivlev