Do you want to lose weight easily and naturally?
Try 
Brooklyn 
weight loss hypnosis !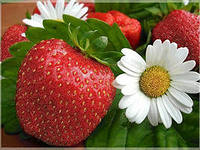 If you really want to normalize your weight without harmful chemical pills and useless diets then Brooklyn weight loss hypnosis is your real help. You don't have to believe in hypnosis, it works naturally. All you need to do is be willing to relax and accept positive hypnotic suggestions for eating right food, normal portions. Of course, you can do it yourself but it's much easier with help of hypnosis.
To lose weight successfully you have to change your eating habits.
Your brain knows how to normalize your weight naturally. Your body has a built-in mechanism for keeping your weight at a healthy level which is your ideal weight. Such mechanism works perfectly if your mind is free from stress or emotional tension. Is your mind free from stress? Probably not, right? The truth is hypnosis can help you let go of your emotional tension easily and quickly. As a result, your mind can become happy and peaceful!
In one or several individual sessions you can begin enjoying right food, normal portions.
If you don'r know what kind of food is right for you ask your doctor. I am sure he or she knows that low calorie food ,mostly fruits and vegetables, is the right food for any normal and a basically healthy person. You can eat any kind of healthy food, normal portions, and be as healthy and slim as you want! As soon as you stop eating junk food you should start eating right food. Brooklyn weight loss hypnosis is a happy way to become slim naturally.
Here are the benefits of Brooklyn weight loss hypnosis:
No side effects
It's 100% Natural way to lose weight
It works with your body, not against.
It helps you relax and feel great
It works for kids too
It's in Bay Ridge, Brooklyn
Are you interested in becoming a slim happy person by losing weight naturally and easily?
If yes, then you are welcome to contact me for a FREE consultation over the phone. During a phone consultation all your questions will be honestly answered by me, personally. We will talk about your weight problem and how hypnosis can help you. After the consultation you can schedule your appointment with me. Brooklyn weight loss hypnosis is your natural choice and real help.
Allow yourself to enjoy being slim, happy and successful!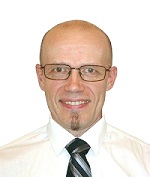 My name is Alexander Ivlev. As an expert on hypnosis for weight loss I can help you normalize your weight easily and naturally.
For a FREE consultation please call at (718) 921-2954.
Copyright secured by Digiprove © 2018 Alexander Ivlev