Private hypnosis sessions in Manhattan and Brooklyn, NY.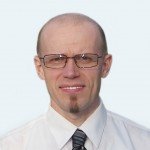 Hello and welcome! I am Alexander Ivlev, a certified  Hypnotist and a certified member of The National Guild of Hypnotists, the oldest and largest hypnotism organization in the world.
I helped a lot of people lose weight, stop smoking, reduce stress, improve sleep, boost self-esteem, increase self-confidence, improve memory. I teach people how to program their own mind for success and well-being. You can solve your problems and achieve your positive goals using the power of your wonderful subconscious. Hypnosis can help you access your subconscious mind and activate all resources that you already have.
For a FREE consultation please call at (718) 921-2954 or  email at alexandre.ivlev@gmail.com



Copyright secured by Digiprove © 2013-2015 Alexander Ivlev