Private hypnosis sessions in NYC and Brooklyn, NY.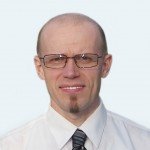 Hello and welcome! My name is Alexander Ivlev. I am a certified  Hypnotist and a certified member of The National Guild of Hypnotists, the oldest and largest hypnotism organization in the world. 
Do you have a stress related health problem? Did you try all kinds of treatments without success? Ask your doctor about the benefits of hypnosis. If your doctor believes that you can relax and feel better through hypnotism please let me help you.
I can help you solve your problem using suggestion and hypnotic techniques. No drugs needed. Hypnosis helps to activate the healing power of the subconscious mind which is your emotional mind.
What is #1 problem that everybody has? A fear! It's scientifically proved that a fearful mind makes a body sick. I can help you let go of all your fears and other negative emotions that stop you from being healthy and happy. Allow yourself to relax and feel good!
For a FREE consultation please call at (718) 921-2954 or (646) 630-2173. You can also contact me any time via email: alexandre.ivlev@gmail.com



Copyright secured by Digiprove © 2013-2015 Alexander Ivlev