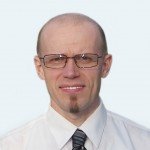 Consulting Hypnotist -a separate and distinct profession-helping ordinary, everyday people, with ordinary, everyday problems.
What do consulting hypnotists consult with?
-The general public. We get referrals from doctors, dentists, and other health professionals.
If you have never been hypnotized, then you can better understand what is hypnosis with this  example:
Did you ever drive somewhere and not remember passing familiar landmarks after you arrived? Your conscious mind might have been on something else,so your subconscious did the driving. That's a form of hypnosis we might find in our daily lives.
Were you ever so into a book, or a TV show, that you become unaware of what was going on around you? That's it.
If you were hypnotized you wouldn't do against your will or morals just because you are hypnotized. With hypnosis I can give you positive suggestions to help achieve certain goals.Just like having a personal coach to help you program the personal computer in your subconscious mind. I can help you change habits, achieve more of your goals,
relax and be less stressed. Alexander Ivlev, NGH certified hypnotist, member of National Guild of Hypnotists.
  Call: (718) 921-2954 and (347) 987-1939
  Email: alexandre.ivlev@gmail.com
  We serve Manhattan and Brooklyn
Copyright secured by Digiprove © 2012 Alexander Ivlev