Do you want to learn self-hypnosis?
Attend the self-hypnosis class in NYC!
You will learn how:
Induce self-hypnosis
Create hypnotic suggestions
Use self-hypnosis to solve some of your problems.
Learning self-hypnosis is easy.
It's also fun because you can learn how to hypnotize yourself. Actually all hypnosis is self-hypnosis.
Everyone can learn self-hypnosis.
Even kids can learn it easily and quickly. Self-hypnosis can't harm you.
The benefits of self-hypnosis are limitless:
You can stop smoking, lose weight, reduce stress and many more.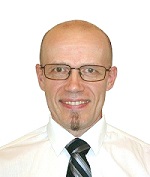 My name is Alexander Ivlev. As a certified hypnotist I can help you learn self-hypnosis easily and quickly.
For a FREE consultation please call at (718) 921-2954. 
Copyright secured by Digiprove © 2017 Alexander Ivlev