Do you experience grief, fear and anger after recent election?
Easily reduce post election stress via Hypnosis in Brooklyn NY!
Stress is the cause of many health problems. If you want to stay healthy you have to reduce your stress as quickly as possible. You don't want to use antidepressants because of their side effects, right? Can the cigarettes and alcohol restore your emotional balance? Of course, not! Reduce post election stress via hypnosis Brooklyn NY.
The most effective method for quick stress reduction is relaxation hypnosis.
During each session you will be sitting in a comfortable chair, listening to my voice. I will be helping you concentrate your mind on my positive suggestions. Your emotional tension and your fears will be fading away, your mind will be becoming peaceful.
Here are The Benefits of Election Stress Reduction through hypnosis: 
No side effects
No antidepressants needed
It promotes your organism self-restorative power
It helps to relax physically and mentally
It's 100% natural method 
Your mind has to become peaceful if you want to feel better.
The mind-body connection is a real thing. Whatever you think your body feels. If you constantly worry your nervous system is getting overused. As a result you may experience poor sleep, low energy level, sadness. To feel good you have to learn how to control your mind.
Are you interested in letting go of your post election emotional stress?
If yes then you are welcome to contact me for a FREE consultation over the phone. During a FREE consultation all your questions regarding my service will be honestly answered by me personally. After your FREE consultation you can schedule your first appointment.
You will be amazed how easy it is to relax and feel better through hypnosis.
Allow yourself to let go of your fears and emotional stress. Allow yourself to restore your self-esteem quickly and easily. Allow yourself to stay healthy and enjoy your life no matter who won the election!
You can easily reduce post election stress via hypnosis in Brooklyn NY.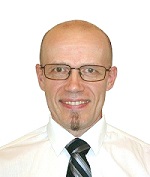 My name is Alexander Ivlev. I am a certified hypnotist and a member of The National Guild of Hypnotists. I can help you relax and feel better.
For a FREE consultation please call at (718) 921-2954