DO YOU NEED HELP TO QUIT SMOKING?
You can quit smoking with hypnosis. It's quick and easy! No patches or drugs needed.
Here are 7 main reasons to quit smoking:
Bad cough
Feeling nauseous and dizzy after a cigarette
High blood pressure
Breathing problem
Losing your vital energy after smoking
Worry about your health
Fear of dying from smoking
Hypnosis is 100% safe. It's the natural stress reduction method as well. Just imagine yourself sitting comfortably  in a chair in a hypnotist's office,  listening to a hypnotist's voice. After a session you will feel yourself 100 times better than ever before! You can become a happy non-smoker and never ever will smoke again!
Hypnosis can help you quit smoking permanently. No patches, drugs or   laser needed.  After a  session you will feel great also because hypnosis is a state of  natural relaxation. Hypnosis reduces stress much  better than  anything else. By the way your life expectancy will be extended to about 12 years after you become a happy non-smoker.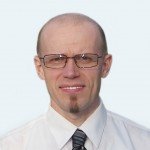 I am Alexander Ivlev, a Consulting Hypnotist in NYC.
I can help you easily become a happy non-smoker!

For a FREE consultation please call at (718) 921-2954

To contact me via my email feel free to use my contact form:
[contact-form] [contact-field label="Name" type="name" required="true" /] [contact-field label="Email" type="email" required="true" /] [contact-field label="Appointment" type="textarea" required="true" /] [/contact-form]
Copyright secured by Digiprove © 2012-2013 Alexander Ivlev