My client Tammy has been smoking cigarettes for more than 37 years since she was a little girl.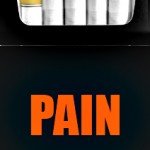 About 2 years ago her doctor-pulmonologist recommended Tammy to quit smoking because she had chest pain. Tammy didn't believe that she would be able to quit smoking because she heard that smoking is very strong addiction.
She tried to quit smoking with nicotine patches without success.
Her craving didn't go away with help of nicotine patches, so she stoped using them. She didn't want to take smoking cessation drugs because of their dangerous side effects. Tammy didn't know what to do, she kept smoking cigarettes filling hopeless; her pain didn't go away.
One day somebody told Tammy that hypnosis can help to quit smoking.
She started searching local hypnotists who do hypnosis for quitting smoking. Finally Tammy called me. She told me that she has been smoking for 37 years, and she wanted to quit smoking because of her chest pain. I explained to her that hypnosis is not magic, it works only if you really want to quit smoking. She said that she really want to quit smoking. I asked if she wanted to schedule an appointment with me and she said yes.
During our hypnosis session Tammy was comfortably sitting in a chair, relaxing and listening to my voice.
After the session she said that she was very relaxed and her craving was gone. "Are you sure you are a non-smoker?" I asked Tammy. "Yes, I am!" said Tammy, happily smiling.
In a couple of weeks after our session Tammy sent me email telling that she is a happy non-smoker and also her chest pain is gone.
In 18 months later I have got another email from Tammy stating  that she is still a non-smoker. So, it took only one hypnosis session for Tammy, who smoked for 37 years, to become a non-smoker.
Here is Tammy's video testimonial ( I have her permission to share it with anyone)
Are you interested in quitting smoking without nicotine patches or chemical pills?
 You can quit smoking with hypnosis in Brooklyn! Call for your FREE consultation to find out if hypnosis can help you quit smoking.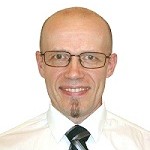 My name is Alexander Ivlev. As a certified hypnotist I can help you quit smoking quickly and easily.
For a FREE consultation please call at (718) 921-2954.
Copyright secured by Digiprove © 2017 Alexander Ivlev