DO YOU TRY TO BUILD YOUR PRIVATE PRACTICE BUT SUCCESS IS NOT COMING?
Do you want to improve your private practice by changing the way you build it?
If you said loudly "YES!" both times then you have a chance to become a happy and successful therapist! You are welcome to attend my Saturday workshop.
Here what you can learn during 2 hours:
What you do wrong as a builder of your private practice
How to stop doing those wrong things
What things are good for your practice
How to improve your presence on the internet
How to market your practice for FREE
How to control your own mind and stay focused
***My workshop is very unique because

I hypnotize my students for success***
Actually  I only share the right knowledge with my students and use hypnosis to motivate them to build a successful private practice. Realize that you are 100% responsible for your own success. Without your willingness nothing is possible. Private practice coaching in New York is your choice, not mine.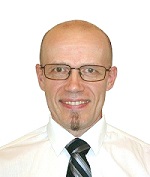 My name is Alexander Ivlev. I am a consulting hypnotist. You can and will build a successful private practice! For a FREE consultation please contact me by phone: (718) 921-2954 or via email: alexandre.ivlev@gmail.com
Are you a new hypnotist who desperately wants to find clients? You can and will attract a lot of clients if you know how to do that! Visit my page now for more info:  Hypnosis Business Marketing Secrets
Copyright secured by Digiprove © 2015 Alexander Ivlev