Have you attended my hypnosis workshop at Gilda's Club on Thursday April 6th? Good!
If you missed it then let me tell you what we were doing during a workshop.
First, we talked about hypnosis: what it is, how it can help you and what to do in order to be hypnotized. Of course, those people, who already attended my workshops before, happily shared their hypnotic experience with new people. So, we spent about 15 minutes for talking about benefits of hypnosis. Then we were doing simple hypnotic exercises designed to help you easy understand the nature of hypnotic suggestions.
It was fun to do such exercises because you are sitting comfortably in a chair with your eyes closed and holding your arms in front of you. I start suggesting that your left arm is heavy and your right arm is very light. Suddenly your light arm is moving up and your heavy one is going down by itself. Why? Because you have accepted my suggestions.
Can you resist hypnosis? Very easy!
Please understand that if you want to achieve your goals through hypnosis then you have to stop resisting hypnotic suggestions. The success of your hypnosis depends on your willingness. The more you are relaxed during your hypnosis session the better you feel.
As soon as everyone was ready I began inducing hypnosis.
I am doing it in the most gentle way because all my workshop attendees are people with cancer. Their minds are already full of fears and anxiety. In about 10 minutes all my people are hypnotized. Everyone is sleeping. I have to tell you that though they sleep they hear every my word. It's called RAPPORT. Nothing is bothering you when you are hypnotized.
During our group hypnosis session I helped my people to let go of their fears and anger. Everyone was feeling good during a session. Also I helped my people to use their imagination to activate own healing power.
During a session I repeated my powerful suggestions many times:
You are not a victim of your genes!
You are The Master of yourself!
Make a decision to get well!
Subconscious mind is your servant, not your master!
Trust your body!
Believe in your success!
After the session all my people were smiling. They thanked me a lot.
I thanked them too. The whole workshop lasted 90 minutes. Are you interested? You are welcome to contact me or Gilda's club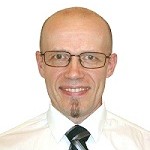 My name is Alexander Ivlev. I am a certified hypnotist and a member of The National Guild of Hypnotists.
For a FREE consultation please call at (718) 921-2954
Copyright secured by Digiprove © 2017 Alexander Ivlev