If alcohol makes you unhappy then you should get sober without regrets.

Do you know that even if you drink alcohol every evening, probably you are not an alcoholic? It means that you can quit drinking alcohol at any time you want to. Of course, if you need help you can visit your doctor and learn about your therapy choices. But not everyone with alcohol drinking problem wants to go to a rehab center or take harmful chemical pills. You have also a peaceful choice to get sober with hypnosis in New York!
Your brain knows that alcohol is a poison for your body but your mind thinks you enjoy alcohol.
If you will change your mind by accepting the truth about alcohol, your brain will restore your wellness naturally. Of course, only you can change your mind because you are the owner of your brain, your body, your mind. The problem is you just can't change your mind because your drinking habit is controlled by your subconscious mind. The good news is hypnosis can help you change your mind easily. All you need to do is to be willing to accept hypnotic suggestions.
If you really want to be free from your alcohol problem, get sober with hypnosis in New York.
In one or several individual hypnosis sessions you can get sober easily and quickly. Are you still interested? If yes, you are welcome to contact me for a FREE consultation over the phone. During the consultation all your questions regarding my hypnotic method for getting sober will be honestly answered by me personally. As an expert on hypnosis for quitting drinking alcohol I help people with alcohol problem get sober with hypnosis in New York.
As a human being you have a right to enjoy every moment of your life by getting sober.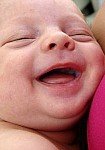 Please understand that you were born sober. It is perfectly fine and normal to become sober again! You don't have to keep drinking alcohol every evening in order to feel hopeless, do you? If you suffer from your drinking problem, you can get sober with hypnosis in New York. Allow yourself to be free from your suffering for as long as you wish!
Here are the benefits of getting sober with my hypnotic method:
Absolutely no side effects
It is 100% natural way to get sober
It can help you relax and feel better quickly
It can help you restore your self-esteem
It can help you make your mind peaceful
It can help you eliminate your desire to drink alcohol
Are you still interested in becoming a happy and successful person who enjoys being sober?
If yes, then please call me today for a FREE consultation. I have two office locations: Bay Ridge in Brooklyn, NY 11209 and Upper West Side in Manhattan. Same day appointments if available. You can schedule your appointment with me right after the consultation. One condition: you have to really be willing to get sober with hypnosis in New York. Without your willingness to quit drinking alcohol as soon as possible your success is not possible.
Are you ready and willing to quit drinking alcohol as soon as possible?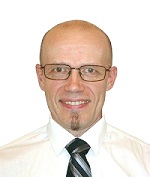 My name is Alexander Ivlev. As a certified hypnotist I can help you get sober with hypnosis in New York.
For a FREE consultation please call now at (718) 921-2954
Copyright secured by Digiprove © 2018 Alexander Ivlev