Do you feel bad because of your fear?
Become free from your fear via hypnosis!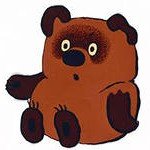 What is a fear? It's a negative emotion. Can your fear help you? Yes, if you are in a real dangerous situation when you must run away. It's normal for people and for animals to run away from a dangerous thing (or to fight with it).
But what if you just can't stop thinking about futuristic dangerous situation? Can your fear help you here? Absolutely not! If you worry every moment then your sympathetic nervous system is getting over activated. As a result you are  becoming constantly nervous. Your sleep is becoming poor, your self-esteem is becoming very low.
You can stop being a victim of your fear!
If you want to feel better then make a decision to become free from your fear. Realize that your mind affects your body 24/7. If you keep thinking negatively about what can happen to you tomorrow then you are programming yourself for bad things. It's a very dangerous habit!
To break such habit you must access your subconscious where your fear lives and let your fear go. Can you do it yourself? Theoretically "yes", practically "no" because your mind is very busy now, right?
Good news is you can easily let go of your fear via hypnosis.
During a hypnosis session your mind can become peaceful and quiet. You can become free from your fear by hypnotic suggestion. You don't have to believe in hypnosis because the scientists proved already that hypnosis works naturally. Of course, you are able to resist hypnosis and reject any suggestion. But if you want to become free from fear then you have to be willing to be hypnotized.
Are you interested in becoming free from your fear?
You are welcome to contact me for a FREE consultation over phone. During a FREE consultation all your questions regarding my hypnosis service will be honestly answered by me personally. After the consultation you can schedule your appointment, the choice is yours.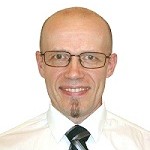 My name is Alexander Ivlev. I am certified hypnotist and a member of The National Guild of Hypnotists.
For a FREE consultation please call at (718) 921-2954.
Copyright secured by Digiprove © 2017 Alexander Ivlev