Do you want to learn Autogenic Training?
You can easily learn Autogenic Training in New York or in any other city or country via Skype.
You can choose group sessions and private sessions.
The teaching approach I use is unique because I help my students relax through hypnosis. That's why all my students learn Autogenic Training in New York easily and quickly. You don't have to take a lot of hours to learn Autogenic Training. Usually a couple of 2 hour sessions are enough. Even 1 session is enough but if you want to use Autogenic Training for own wellness then 2-3 sessions are better.
Here are the benefits of learning Autogenic Training with me:
I have been practicing Autogenic Training since 1973
My students learn better with help of relaxation hypnosis
You can choose a small group or a private session.
You can become more happy and more successful
You can become more healthy and more wealthy.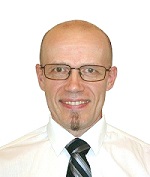 My name is Alexander Ivlev. I am a certified hypnotist and a member of The National Guild of Hypnotists. I can help you learn Autogenic Training easily and quickly.
For a FREE consultation please call at (718) 921-2954