You don't want to take 
anxiety
drugs because of their side effects? 
Try 100% natural method for quick and easy anxiety reduction: hypnosis!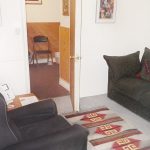 First of all, if you have been diagnosed with anxiety then you should follow your doctor's instructions and take your prescribed medication regularly. If you don't want to take anxiety drugs because of their unwanted side effects, then try anxiety reduction via Upper West Side hypnosis.
There are many natural ways to reduce anxiety, and hypnosis is a most effective one available for you. Anxiety reduction via Upper West Side hypnosis is your 100% natural choice.
Here are the benefits of relaxation hypnosis for anxiety reduction:
No side effects
It helps to relax and feel better
It promotes healthy sleep without sleeping pills
It helps to quickly calm your nervous system
It helps to let go of your fears
It helps to quiet your mind
Are you interested in anxiety reduction via Upper West Side hypnosis? 
You are welcome to call Alexander Ivlev, a certified hypnotist, for a FREE consultation! All your questions regarding hypnosis will be honestly answered. After your phone consultation you can schedule your first appointment. This is easier than you think. Your problem can be easily and effectively solved without chemical pills!
You deserve to be free from anxiety, don't you?
Allow yourself to relax and feel better. Your nervous system was overused that's why you don't feel good, right? Your sleep is not good, your thoughts are fearful, your self-esteem is low, right?
The truth is your overtired nervous system can be calmed by hypnotic suggestion. As a result, your nerves will become healthier and stronger, your sleep will improve, your self-esteem will improve, your so called "anxiety" will be gone!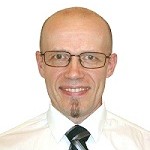 My name is Alexander Ivlev. I am a certified hypnotist and a member of The National Guild of Hypnotists. I can help you relax and feel better without chemical pills.
For a FREE consultation please call at (718) 921-2954.