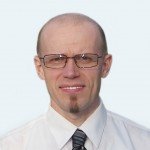 1. You sit in a chair comfortably, deeply relaxed both physically and mentally.
2. You  hear and understand every word said by a hypnotist under hypnosis.
3. A hypnotist helps you feel as a non-smoker by telling you special positive words.
4. A whole session is 1 hour and consists from pre-talk about hypnosis and hypnosis induction with a suggestion for non-smoking.
5. Everyone will feel great about her/himself, because stop smoking hypnosis
    is stress reduction hypnosis as well.
6. Hypnosis help to remove craving for smoking, because all cravings are
controlled by our subconscious mind.
7. Hypnosis is  a natural state of human mind and 100% safe.
8. Once you feel that you are a non-smoker, you are a non-smoker.
9. If you can imagine yourself as a non-smoker, you are definitely  hypnotizable.
10. If you want to stop smoking through hypnosis all you have to do is sit comfortably in
a chair, be deeply relaxed and listen to a hypnotist's voice.
12. After hypnosis you will be remembering everything said to you by a hypnotist.
Free consultation over the phone (718) 921-2954 ,  Alexander Ivlev,
CH, NGH certified hypnotist, member of National Guild of Hypnotists.
Copyright secured by Digiprove © 2012 Alexander Ivlev